Rent our Hydro Pool Today!
Renting our Hydro Pool is perfect for anyone who wants the hydro pool to themselves.  Prices start at £30 per session and covers 2 persons. You can also add an additional 2 more persons to the session at £5 each.
The Benefits of Hydro Pool Rental
Our Hydro pool is perfect for anyone who is due an operation or is recovering from an injury. 
Our Hydro pool allows for a stimulating experience and is perfect for anyone. 
Our Warm Water hydro pool is perfect for stimulating muscles and helping to relax.
When you rent our hydro pool, you have the pool all to yourself and a plus one. You can also bring an additional 2 people along for £5 each!
We are based in The Wirral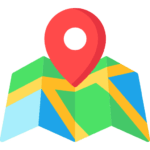 Our Address is:

Stanley School, Greenbank Dr, Pensby, Birkenhead, Wirral, CH61 5UE