Ducklings Swimming Lessons
Perfect for children with no swimming experience aged 3 – 5.
Book a Ducklings Swimming Lesson Today!
All Ducklings Swimming Lessons helps to develop water confidence and skills in your little one! All our Ducklings Lessons are in the Main Pool. Prices are fixed at £12.35 per lesson per child,* you can also bring a friend along using our booking system below.
*Subject to Change, Discount Codes can also be used.
The Benefits of Ducklings Swimming Lessons

Ducklings Swimming Lessons help to develop the skills of babies & toddlers in the water. Check out the table below to find out what your little one will learn!
Learning to swim is super fun & enjoyable for your child! We make sure that every child enjoys what they are learning!
Building water confidence is key in developing skills. Not only does it build confidence in the water but also outside of it.
Our Ducklings swimming lessons are a great way for your child to socialise with others. Our classes are sizes of 8, so they always have peers!
Book your Ducklings Swimming Lessons Today 🐥
Ducklings Swimming Awards
Duckings 1
Ducklings 2
Ducklings 3
Duckings 1
By completing this Award your child should be able to:
Make a supervised safe entry with adult support if required.
Float on back with adult support behind the head without floatation equipment.
Blow bubbles at the water surface.
Wet the head without submersion.
Kick 5 metres on back with adult support.
Travel without adult support for 2 metres to a floating object.
Enter the pool, rotate and return to the side with adult support.
Exit the water safely with minimal adult support.
Ducklings 2
Ducklings 3
Splashed Out Ducklings Gallery
We are based in The Wirral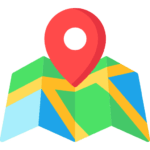 Our Address is:

Stanley School, Greenbank Dr, Pensby, Birkenhead, Wirral, CH61 5UE